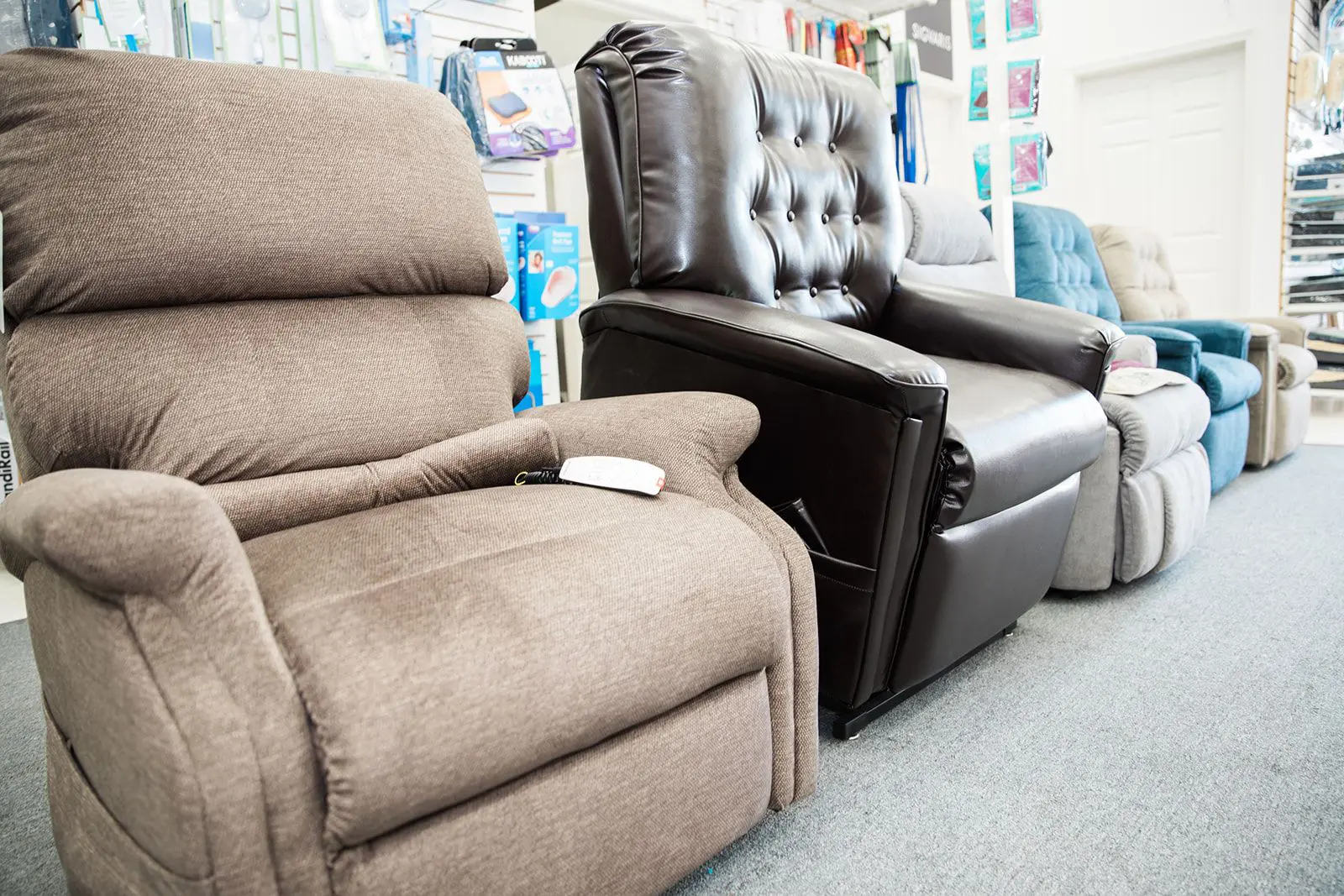 Medical Equipment Sales (ROSELLE ONLY)
The Durable Medical Equipment (DME) showroom is 1800+ sq ft. Display area loaded with medical equipment and supplies for nearly every medical need. We probably have it here if it's odd or not seen as a conventional drugstore.
Our goal is to help make life easier!
We are Trained Professionals! Our board-certified fitters are available to measure for orthotics – bracing, compression hosiery – stockings, and mastectomy garments. We have highly trained staff to fit you with the proper equipment, answer your questions, and care for all your medical equipment needs.
Equipment Inventory:
Breast Pumps, Canes, Crutches,Commodes,Elevating Leg Rests, Home Bed Rails, Hospital Beds, Hoyer Lift, Lift Chair, Nebulizer, Roll-a-bout Leg Caddy, Over Bed Table, Power Scooters, Walkers +/- Wheels +/- Seats, Power Wheelchair, Wheelchairs, Transport Chairs
Insurance: Mark Drugs DME currently accepts  BCBS PPO and Medicare we can provide receipts for other insurance.