Compounding Pharmacy
in Roselle & Deerfield
Mark Drugs Pharmacy is a compounding pharmacy that specializes in the custom compounding of medications, assuring that clients get the proper prescriptions for their unique needs and conditions. Learn more about our compounding pharmacies in Illinois.
Mark Drugs Pharmacy focuses on improving patient health and the overall quality of life of its patients and clients. We strive to achieve these goals by working with a variety of practitioners and integrating the knowledge and treatment modalities of these wise and compassionate experts to create comprehensive health plans. Call us today!
Mark Drugs, WCPT and Anti-Cruelty Society present:
Adoptable Pet of the Month: AJAX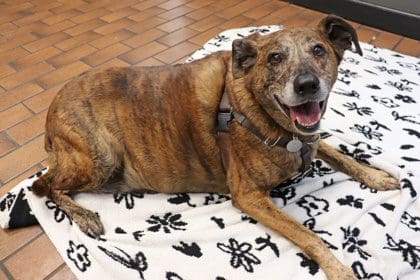 Introducing Ajax! This handsome guy came to us when his former pawrent passed away. Since arriving, Ajax has been a little shy but overall, he has been easily handleable and friendly. Such a sweet and well-mannered boy, Ajax has a lot of love to give! Ajax is one of our "Special Care" Pets, which means that he requires a bit more love and attention. Ajax is very overweight and will need a furrever home that will give him lots of exercise and keep him on a special diet to help him get back to a healthy weight. He also has some masses on his body. These are often common to older dogs, but he may need a private vet visit for further diagnosis. If you are intrigued by Ajax and want to get to know him, come on down to The Anti-Cruelty Society during adoption hours and meet with him today! If you have questions regarding Ajax, we encourage you to reach out to your Adoption Guide during your visit or email [email protected].